Essex Stamp Auctions

Essex Stamp Auctions February sale was well attended and overall realisations of £266,000 including premium.

The Peter Millward Machin collection attracted a lot of interest from collectors and dealers alike, with errors and varieties fetching well above their estimates in most cases. The Enschede Castles £2 missing gold Queen's Head SG 1994a sold for £535 (estimate £250) Fig 1.

The Harrisons 2nd Castles £2 Plate block number 3C is very scarce as only three plate blocks exist. This example sold for £810, considerably more than its estimate of £300.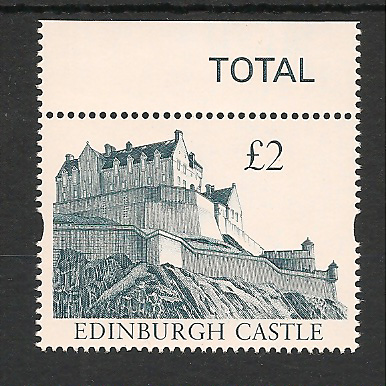 Fig 1

Good realisations amongst the British Commonwealth lots included Australia 1915 Roo 6d used with Monogram in the margin, made £488 against an estimate of £250. The Bahrain 1948 Olympics 2½a on 2½d surcharge doubled UM sold for £1278 (estimate £1200). Fig 2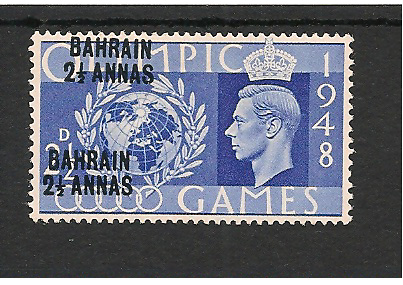 Fig 2

Niger Coast Protectorate Oil Rivers proved very popular, one of the key stamps being the 1893 issue type 7 surcharge ½d on 2d with diagonal handstamp. This hinged mint rarity sold for £3718 against an estimate of £3500. Fig 3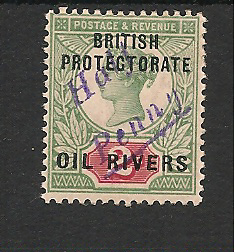 Fig 3

Elsewhere this rare German Post Offices in China 1900 30pf with part gum, but in a good state of preservation nonetheless, was finally knocked down for almost £2800 (estimate £1500). Fig 4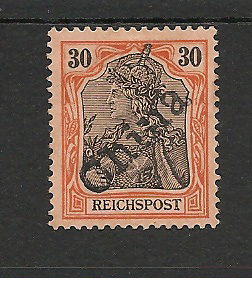 Fig 4

Next sale at the Marriott Hotel Waltham Abbey on 25th Sept.
Enquiries to www.essexstampauctions.com